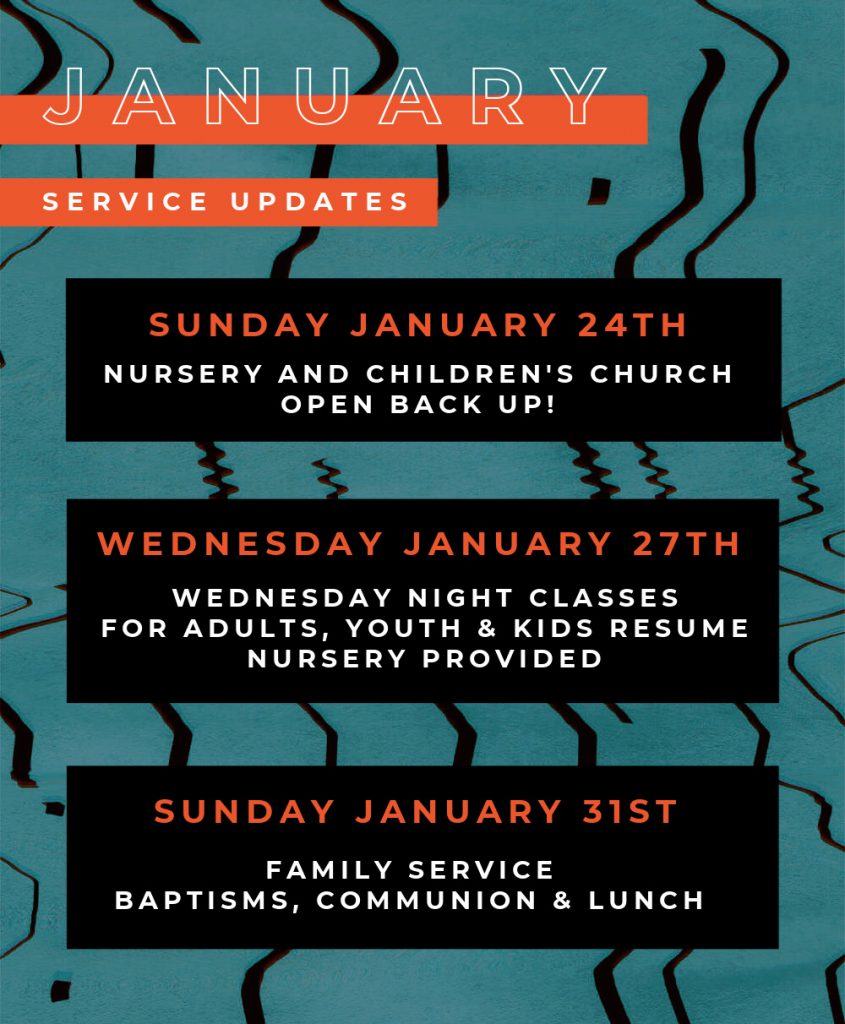 If you would like to be baptized at our Family Service,
message us at [email protected] for more info!

FOLLOW

US

ON

FACEBOOK!
If you can't make it to church, we've got you covered!
Watch online through our live-streamed service on Facebook at 10am Sunday mornings.
Be sure to like our page to stay connected!
MEET

OUR

YOUTH

&

KIDS

PASTORS!
"Do not neglect to do good and to share what you have, for such sacrifices are pleasing to God."
- Hebrews 13:16
Right now is a pivotal time in American history where the church has been presented with a unique opportunity to care for our communities in a new way. Our tithes and offerings help do just that! To contribute: